Hi Ladies and Gentlemen ,
Today i wanna create about my hobbies ;) See what you like to do in yours holidays . Lets our shared about your hobbies :)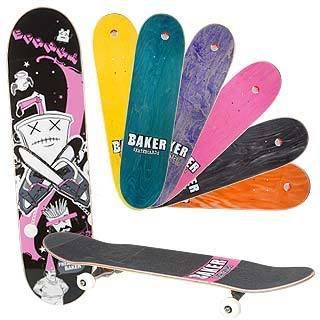 SKATEBOARD is my favourite games . How bout you babe ? Too many memorials when i played it . HAHA . Well , first main , im sure ada jatuh-2 . But im not give up to it . Because i supposed to be strong if i WANT ! So , if we fall , we are still able to stand , right ? Anyone can play a skateboard , no matter male or female . Both of them can play it when you both have a leisure time :)
Masa dulu-2 , aku tak ada skate , tapi bila tgk guy's yang datang lepak main kat shah alam tuh macam syok , i try to get it ! So now , aku dah ad own skate . Bole main everyday . HUHIHO :D This games so dangerous for ladies . Why ?? Because kalau korang jatuh , korang patah tulang , maklomlah . . PEREMPUAN kan lembut . HAHAHA . Tapi kalau yang dah biasa jatuh-2 ni , normal lah bagi dea kan . . So be careful oke .